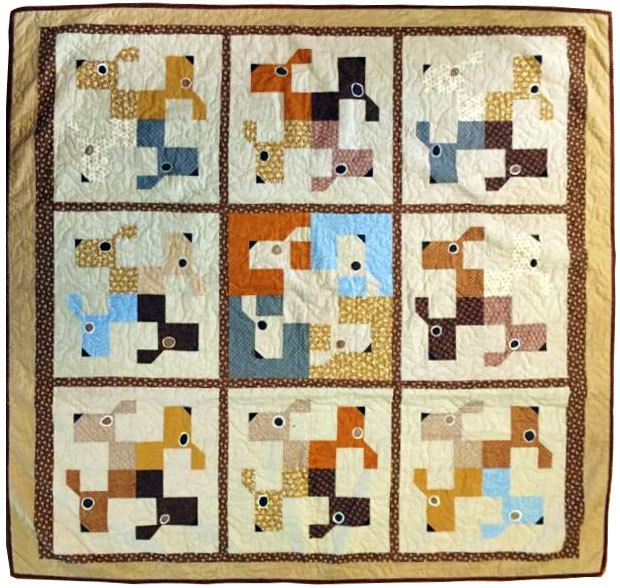 2018 Loveland Handcrafted Dog Head Lap Quilt
RRCF is honored to raffle this hand crafted quilt lovingly made and generously donated by Debra Johnson Murphy at the 2018 National Specialty in Loveland, Colorado. Size is 65" x 60". It is embroidered to commemorate 2018 Loveland. Take a chance to win this treasure and help our beloved breed at the same time. It is a win win!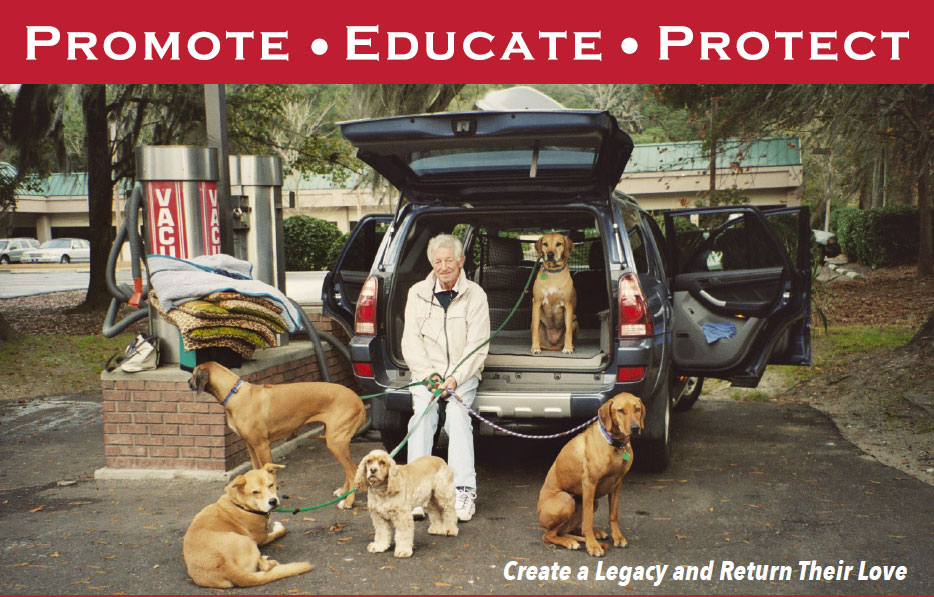 Consider making a lasting gift to the Rhodesian Ridgeback Charitable Foundation and support our programs in Education and Research. Planned giving allows individuals to increase the impact of their gift beyond their lifetime of giving. We welcome the opportunity to talk with you and your advisors to create a gift that matches your vision.
OPTIONS FOR GIVING
GIFTS OF A SIMPLE WILL
In drawing up a simple will, it is easy to provide a bequest to the Rhodesian Ridgeback Charitable Foundation (RRCF) by including language similar to the following: I give, devise and bequeath to the Rhodesian Ridgeback Charitable Foundation, a 501(c)3 charitable organization, (EIN#81-0720263), a set percentage of my estate (or the sum of $xxx,xxx) to be used in support of the Foundation's purposes. A codicil to an existing will can be amended to include a bequest to the RRCF.
GIFTS OF SECURITIES
Marketable publicly traded stock or securities can be donated to the foundation during your lifetime or upon your death. You can donate stocks and bonds and not have to pay capital gains on the increase in value from the time of acquisition. You are entitled to a tax deduction of the current market price upon transfer.
GIFTS OF CHARITABLE ANNUITIES AND CHARITABLE REMAINDER TRUSTS
Transfer assets to an Annuity or create a Charitable Remainder Trust which benefits you during your lifetime and the Foundation after your death.
GIFTS OF RETIREMENT BENEFITS
Designate the Foundation as a full or partial beneficiary of your retirement account, IRA, or pension fund.
GIFTS OF LIFE INSURANCE
Designate the Foundation as a full or partial beneficiary of your life insurance.
GIFTS OF PERSONAL PROPERTY
Personal property items such as artwork and Ridgeback related jewelry.
Please share this information with your attorney or financial planner when creating a Legacy Gift. We are happy to answer questions relative to the Foundation or any special requests you might have.